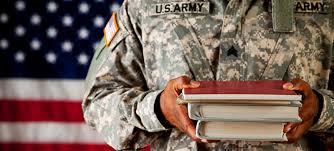 Whether you are interested in earning your degree or preparing for an industry-specific certification, The Center for Military Life offers a range of both college credit and non-credit professional development programming to prepare service members for career advancement opportunities.
Both bachelor and graduate degree programs aligned with respective MOS/AFSC as identified by all branches of active duty through the military voluntary education portal(s).
MOS/AFSC professional development and credentialing opportunities. Professional Development through the Certification Opportunities OnLine (COOL) program including project management, cyber security and business processes.
Defense Acquisition University (DAU) coursework. TU is a DAU equivalency partner providing selected contracting and supply chain coursework toward DAU certifications. Select DAU coursework may also be eligible for college credit.
College credit for military experience and training.
MYCAA: The Military Spouse Career Advancement Accounts (MyCAA) program provides up to $4,000 (over 2 years) of financial assistance for military spouses who are continuing their education by pursuing a license, certification, or associate degree in a portable career field and occupation.
General Technical (GT) score improvement assistance.
Troops to Teachers program provides tuition funding for military members interested in pursuing careers in education.
GI Bill Yellow Ribbon Program.
If you are interested in these opportunities, don't wait! Our staff will assist you in identifying the training that best fits your needs and help you through the funding process.